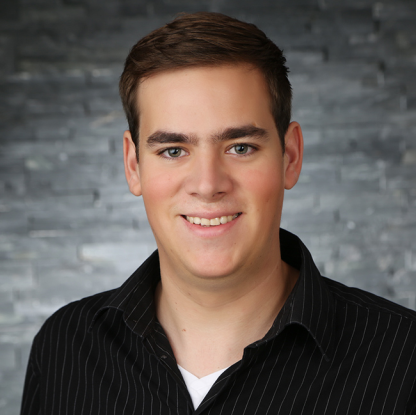 Software Technology Group
Contact
I am a doctoral researcher at the Software Technology Group at TU Darmstadt. My research focuses on composition of multiple modular static analyses for bug and vulnerability finding.
I am also interested in improving the current infrastructure and tool support for such kind of analyses.
Publications
Number of items: 11.
2020
Helm, Dominik ; Kübler, Florian ; Reif, Michael ; Eichberg, Michael (2020):
Modular Collaborative Program Analysis in OPAL.
pp. 184-196, ACM, 28th ACM Joint European Software Engineering Conference and Symposium on the Foundations of Software Engineering (ESEC/FSE 2020), virtual Conference, 06.-16.11., DOI: 10.1145/3368089.3409765,
[Conference or Workshop Item]

Helm, Dominik ; Kübler, Florian ; Kölzer, Jan Thomas ; Haller, Philipp ; Eichberg, Michael ; Salvaneschi, Guido ; Mezini, Mira (2020):
A Programming Model for Semi-implicit Parallelization of Static Analyses.
pp. 428-439, ACM, ISSTA '20: 29th SIGSOFT International Symposium on Software Testing and Analysis, virtual Conference, 18.-22.07., ISBN 978-1-4503-8008-9,
DOI: 10.1145/3395363.3397367,
[Conference or Workshop Item]

Reif, Michael ; Kübler, Florian ; Helm, Dominik ; Hermann, Ben ; Eichberg, Michael ; Mezini, Mira (2020):
TACAI: An Intermediate Representation Based on Abstract Interpretation.
pp. 2-7, SOAP 2020-9th ACM SIGPLAN International Workshop on the State Of the Art in Program Analysis, London, UK, June 2020, ISBN 9781450379977,
DOI: 10.1145/3394451.3397204,
[Conference or Workshop Item]

2019
Reif, Michael ; Kübler, Florian ; Eichberg, Michael ; Helm, Dominik ; Mezini, Mira (2019):
Judge: Identifying, Understanding, and Evaluating Sources of Unsoundness in Call Graphs.
pp. 251-261, 28th ACM SIGSOFT International Symposium on Software Testing and Analysis (ISSTA'19), Beijing, China, 15.07.-19.0.7. 2019, ISBN 978-1-4503-6224-5,
DOI: 10.1145/3293882.3330555,
[Conference or Workshop Item]

Helm, Dominik ; Kübler, Florian ; Eichberg, Michael ; Reif, Michael ; Mezini, Mira
Becker, Steffen ; Bogicevic, Ivan ; Herzwurm, Georg ; Wagner, Stefan (eds.) (2019):
A unified lattice model and framework for purity analyses.
In: Software Engineering and Software Management 2019,
Bonn, Gesellschaft für Informatik e.V., ISSN 16175468, ISBN 9783885796862,
DOI: 10.18420/se2019-10,
[Conference or Workshop Item]

2018
Helm, Dominik ; Kübler, Florian ; Eichberg, Michael ; Reif, Michael ; Mezini, Mira (2018):
A unified lattice model and framework for purity analyses.
In: Proceedings of the 33rd ACM/IEEE International Conference on Automated Software Engineering, pp. 340-350,
ACM, ASE 2018, Corum, Montpellier, France, 3.-7.9.2018, DOI: 10.1145/3238147.3238226,
[Conference or Workshop Item]

Eichberg, Michael ; Kübler, Florian ; Helm, Dominik ; Reif, Michael ; Salvaneschi, Guido ; Mezini, Mira (2018):
Lattice Based Modularization of Static Analyses.
In: Companion Proceedings for the ISSTA/ECOOP 2018 Workshops, pp. 113-118,
ACM, SOAP 2018, Amsterdam, Netherlands, DOI: 10.1145/3236454.3236509,
[Conference or Workshop Item]

Reif, Michael ; Eichberg, Michael ; Kübler, Florian ; Mezini, Mira (2018):
Systematic Evaluation of the Unsoundness of Call Graph Construction Algorithms for Java.
In: Companion Proceedings for the ISSTA/ECOOP 2018 Workshops, pp. 107-112,
ACM, SOAP 2018, Amsterdam, Netherlands, DOI: 10.1145/3236454.3236503,
[Conference or Workshop Item]

2017
Kübler, Florian (2017):
Foundations of a refinement-based framework for escape analyses.
Darmstadt, Technische Universität, [Master Thesis]

Erwig, Andreas ; Fischlin, Marc ; Hald, Martin ; Helm, Dominik ; Kiel, Robert ; Kübler, Florian ; Kümmerlin, Michael ; Laenge, Jakob ; Rohrbach, Felix (2017):
Redactable Graph Hashing, Revisited.
In: ACISP 2017,
[Conference or Workshop Item]

Kübler, Florian ; Müller, Patrick ; Hermann, Ben (2017):
SootKeeper: Runtime Reusability for Modular Static Analysis.
In: SOAP 2017, pp. 19-24, New York, NY, USA, ACM, Proceedings of the 6th ACM SIGPLAN International Workshop on State Of the Art in Program Analysis, New York, NY, USA, ISBN 978-1-4503-5072-3,
DOI: 10.1145/3088515.3088518,
[Conference or Workshop Item]