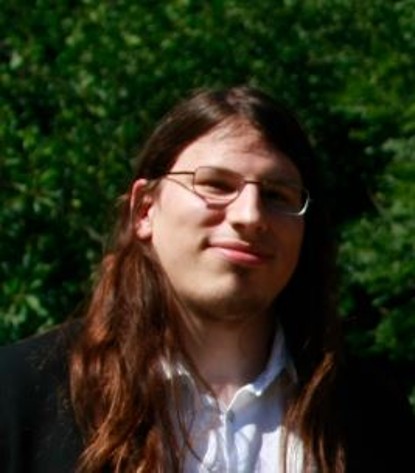 Software Technology Group
Contact
mueller@st.informatik.tu-...
work +49 6151 16-21368

Work S2|02 A226
Hochschulstr. 10
64289 Darmstadt
I am a doctoral researcher at the Software Technology Group at TU Darmstadt. I am currently working on code slicing and feature and module extraction for the use in Software Product Lines.
I am part of the Software Factory 4.0 Project.
Publications
Number of items: 7.
2020
Glanz, Leonid ; Müller, Patrick ; Baumgärtner, Lars ; Reif, Michael ; Amann, Sven ; Anthonysamy, Pauline ; Mezini, Mira (2020):
Hidden in Plain Sight: Obfuscated Strings Threatening Your Privacy.
In: ACM Symposium on Information, Computer and Communications Security, In: Proceedings of the 15th ACM Asia Conference on Computer and Communications Security, pp. 694-707,
ACM, 15th ACM Asia Conference on Computer and Communications Security (ASIA CCS '20), Taipei, Taiwan, 05.-09.10.2020, ISBN 9781450367509,
DOI: 10.1145/3320269.3384745,
[Conference or Workshop Item]

Glanz, Leonid ; Müller, Patrick ; Baumgärtner, Lars ; Reif, Michael ; Anthonysamy, Pauline ; Mezini, Mira (2020):
Hidden in Plain Sight:Obfuscated Strings Threatening Your Privacy.
In: Proceedings of the 15th ACM Asia Conference on Computer and Communications Security, pp. 694-707,
ACM, 15th ACM Asia Conference on Computer and Communications Security (ASIA CCS '20), virtual Conference, 05.-09.10, ISBN 978-1-4503-6750-9,
DOI: 10.1145/3320269.3384745,
[Conference or Workshop Item]

Kutscher, Vladimir ; Ruland, Sebastian ; Müller, Patrick ; Wasser, Nathan ; Lochau, Malte ; Anderl, Reiner ; Schürr, Andy ; Mezini, Mira ; Hähnle, Reiner (2020):
Towards a Circular Economy of Industrial Software.
In: Procedia CIRP, 90, pp. 37 - 42. Elsevier, ISSN 2212-8271,
DOI: 10.1016/j.procir.2020.01.133,
[Article]

Kutscher, Vladimir ; Ruland, Sebastian ; Müller, Patrick ; Wasser, Nathan ; Lochau, Malte ; Anderl, Reiner ; Schürr, Andy ; Mezini, Mira ; Hähnle, Reiner (2020):
Towards a Circular Economy of Industrial Software. (Publisher's Version)
In: Procedia CIRP, 90, pp. 37-42. Elsevier, ISSN 2212-8271,
DOI: 10.25534/tuprints-00014563,
[Article]

2018
Elgstroem, Ole ; Chaban, Natalia ; Knodt, Michèle ; Müller, Patrick ; Pardo, Sharon (2018):
Perceptions of the EU's Role in the Ukraine-Russian and the Israeli-Palestinian conflicts: A biased mediator?
In: International Negotiation, 23 (2), pp. 299-318. Brill Nijhoff, DOI: 10.1163/15718069-23021154,
[Article]

2017
Müller, Patrick (2017):
Reconstruction of Obfuscated Strings.
TU Darmstadt, [Master Thesis]

Kübler, Florian ; Müller, Patrick ; Hermann, Ben (2017):
SootKeeper: Runtime Reusability for Modular Static Analysis.
In: SOAP 2017, pp. 19-24, New York, NY, USA, ACM, Proceedings of the 6th ACM SIGPLAN International Workshop on State Of the Art in Program Analysis, New York, NY, USA, ISBN 978-1-4503-5072-3,
DOI: 10.1145/3088515.3088518,
[Conference or Workshop Item]